Xuan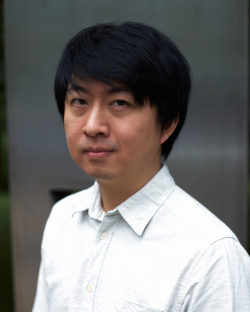 M.Sc. Guangtao Xuan
Fakultät für Verfahrens- und Systemtechnik (FVST)

Gebäude 10, Universitätsplatz 2, 39106, Magdeburg, G10-240
Since 04/2019
Ph.D. in Fluid Dynamics and Thermodynamics at Otto-von-Guericke University Magdeburg, Germany
Subject: High spatial resolution and interference-free thermometry based on fitting individual particle images
2014 - 2017:
Master of science in Chemical and Energy Engineering at Otto-von-Guericke University Magdeburg, Germany.
Thesis subject: Evaluation of the accuracy of phosphor thermometry techniques using finite difference heat transfer models
2010 - 2014:
Bachelor in Chemical Engineering, East China University of Science and Technology, Shanghai, China
Thesis subject: Investigating the impact of the structure of Zinc Phthalate as a β-nucleating agent on the nucleated Polypropylene (iPP) performance.
Research interests
Fluid mechanics
Mathmatical modelling and simulation
Heat transfer
Optical diagnotics
Image processing
Fan, Luming, Patrizio Vena, Bruno Savard, Guangtao Xuan, and Benoît Fond. "High-resolution velocimetry technique based on the decaying streaks of phosphor particles." Optics Letters 46, no. 3 (2021): 641-644.